Since 1995, Starling International Child Care & Learning Complex has provided early childhood education to the children of Richmond.  In 1999, Starling International was named one of five Small Businesses of the Year awarded by the Greater Richmond Chamber of Commerce.  In 2001, Starling International was presented the Vision Award for promoting literacy by the Literacy Fair of Virginia.  In 2007, Starling International was granted National Accreditation by the National Association for the Education of Young Children (NAEYC).
PROGRAMS 
INFANTS
Individual cribs, clean and bright surroundings, large-picture windows that are close to the ground promote infants to crawl, stand-up and walk around.  Daily Information Sheet makes for a seem-less transition.  Age-appropriate activities promote cognitive, physical and social development in a warm, nurturing environment. 
TODDLERS
Bright, colorful classroom for this close-knit, and friendly group.  Our program offers a balance of nurturing, playtime, and learning throughout the day.
TWO'S PRESCHOOL
With a child sized bathroom attached to the classroom, your two-year old is met with enthusiasm when it's time for potty-training.  And a Toddler Playground just out the classroom door, fun is around every corner.  A learning environment that keeps your two year old's fingers busy and their mind engaged and happy. 
HENRICO COUNTY PRESCHOOL
If your child is 3 or 4 years as of September 30, you may register for Starling's Henrico County Preschool Program. The bright and cheerful classrooms are complete with computer stations, discovery areas, large picture windows, and child-sized furniture.  Included in the curriculum are swimming in our indoor pool, music lessons once a week, and Kindergarten preparation.  Our daily activities develop your child's academic skills while your child enhances his or her social skills.
BUILDING BLOCK CURRICULUM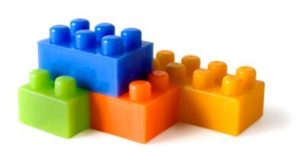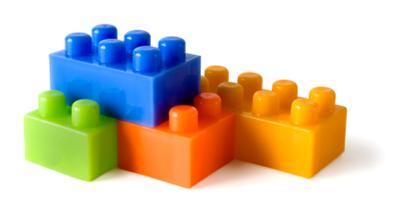 VIRTUAL SCHOOL PROGRAM
You have the option of sending your child to public school OR attend virtually through Starling's Neighborhood Virtual School program. Starling's Educators create a small, clean, and inviting environment, and they help keep your child on-line, and on-task with their Virtual Public School Teacher. When it's time for transitions and breaks, we're here with lots of fun activities, snacks, out-door games, healthy meals, and relaxed fun.
AFTER-SCHOOL PROGRAM
Three distinct age-groupings ensures your child is comfortable with her friends.  The after-school program promotes socialization skills as well as academic learning with a special, sound-proof homework room, staffed with a certified Elementary school teacher.  Other features include a full-course meal afterschool, computers, large fenced playground, and year-round swimming in our indoor-heated pool.  This program is open during public school closures.
"KETCHUP" SUMMER CAMP
The atmosphere of "Ketchup Camp" is bright and fun, like a squirt of it on a big, juicy burger. Mobile devices and computer screens that have become children's sitters, teachers and entertainers during lockdown and public-school closures are noticeably absent OR limited.
The remainder of the day looks a lot like summer camps of yesteryear: swimming, yoga and mindfulness, athletics and team sports, visits from community helpers, vegetables gardening, and field trips to parks, zoos, museums, Jumpology and historical sites.
FINANCIAL ASSISTANCE
It is the mission of the center to provide affordable child care.  If your circumstances change, and you believe your family may qualify for some financial assistance based on income, please fill out the Financial Assistance Request form.  This confidential form, coupled with a letter explaining your situation, may qualify your family for reduced child care tuition.  Turn this form into the Director.