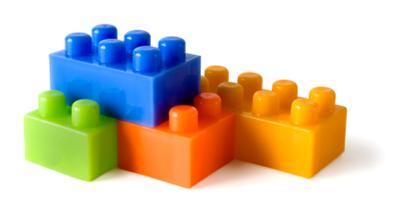 Dear Parents,
Welcome to Starling's unique curriculum system, Building Blocks.  Our award-winning, research-based curriculum is a combination of 3 sets of unique disciplines:
The Creative Curriculum--features exploration and discovery in well designed classroom interest areas as a way of learning, enabling children to develop confidence, creativity and creative thinking skills.
The Monthly Mother Goose Activity Kit--gives teacher tools to enhance and build on discovery through circle time activities, the arts, science, math and language development.
These two approaches are anchored by the Goals established by the Virginia Department of Education's "Foundation Blocks for Early Learning", which outlines what children need to know before they go to Kindergarten.
All in all, Starling's unique curriculum system is based on 38 objectives for development and learning.  Teachers use both anecdotal records and formal assessment tools to be sure that your child is meeting our goals and important early learning standards.
Parents are welcome partners in the classroom or via other communication methods, emails, phone, written and verbal feedback--and volunteering.  We are eager to meet each parent when and where you like in order to share the conders of your child's learning experiences at Starling.
Sincerely,
Donna J. Goff