Employee Corner
This area is for Staff and Employees of Starling International Child Care & Learning Complex ONLY!  The material in this section is proprietary copy-written and may not be copied or used without consent from Starling Child Care & Learning Complex.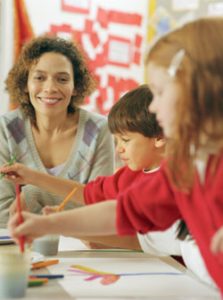 Forms and Documents
Professional Code of Ethics
Frequently Asked Questions
Benefits
Professional Development
Have a compliment, suggestion or a complaint?
Want to make suggestion on how the center can make  improvements?  Do you have ideas on ways the curriculum can better address the needs of the children and families?  Do you have a compliment for the center or another staff person?  This is the place to address these issues.
Ask a Professional Consultant...
Have a challenging behavior in the classroom?  Need help determining if a child has a developmental delay?  Want advice on how to layout your classroom better?  Child Care Resources is your private consultant giving you professional advice in the area of Early Childhood Education--And your center has prepaid for you to ask advice online!  Just fill out the form, and a professional consultant will email you back-usually within 24 hours.