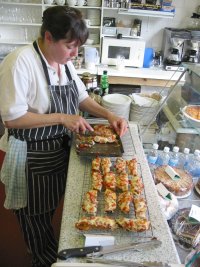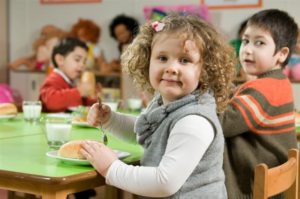 The meals at Starling International are made from scratch each day using fresh produce and whole grains. You won't find processed foods or pre-made frozen items here. We make our own stocks, sauces, and we cut our own meats. Our partner, The Underground Kitchen Community First, makes chef-made meals in a commercial kitchen and delivered hot each day, right here in Richmond. Our food is culturally aware, and we always have a vegetarian option
Our Breakfast Program
While our breakfast foods are not scratch made, they meet all USDA requirements. Our cold breakfast features low-sugar cereal and fruit bursting with vitamins and energy.
Our Lunch Program
Starling Child Care offers a nutritious, well balanced meal that is lower in processed foods than other child care centers. All meals meet the requirements of the USDA Child and Adult Care Food Program (CACFP). We offer made from scratch meals, as well as fresh vegetables and fresh fruit as much as possible. We use few canned items - we try to use seasonal fresh fruit and vegetables. Our lunch program uses high quality ingredients for a fresher, less processed taste. It's healthy and it tastes good.
Our Super Snack
Some Elementary Schools have lunch as early as 10:30am, and kids need more than a snack to make it through the afternoon.
At Starling, we provide a full-course meal for children each afternoon. The extra nutrients ensure that these children have enough energy to have plenty of fun and learning throughout the afternoon.
Our Vegetarian Option
This center offers meat-free breakfasts, lunches and snacks.  Meat alternatives like cheese, beans or yogurt are used instead.  This vegetarian option is provided free of charge.